About us:
Earlums began in 2008 in San Diego, California. The Earlums vision started with the desire to find an "ear cuff or ear wrap" that fit comfortably without piercing, stays put and, most of all, looks beautiful. We searched the world wide web for various types of ear wraps, but we could not find any that were affordable and fit comfortably on the ear. So began Earlums. Over the next few months, friends, family, and co-workers became increasingly interested in what we were creating through various methods of bending, transforming and testing the ear cuffs and ear wraps we designed. That interest was inspiring.
Each Earlum is Handcrafted and Unique
Although we never thought of "Earlums" as something other than a hobby when we began, something to break up the monotony of a 9 to 5 job while creating beautiful, uniquely crafted pieces, we steadily progressed and grew. We received so much encouragement that we decided to test the waters to see if others were as enthusiastic about what Earlums was creating as our family, friends, and co-workers.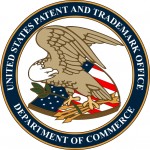 The first test was at the Kobey's Swap Meet at the Sports Arena in San Diego, CA. It was a great start because we learned that we weren't the only ones excited about our products.
Earlums Design is Patented—Patent No.: US D 605,969 S
The second test was submitting our design to the United States Patent and Trademark Office for our Ear Jewelry. On Dec.15th 2009 we were granted the right to exclude others from making, using, offering for sale or selling our design throughout the United Stated of America or importing the design into the United States of America for the term of fourteen years.
What great news!
Earlums Website is Born
The third test was to create a website that showed our many different styles of Earlums, ranging from simple to exquisite, in a variety of shapes, sizes, and colors. Here it is!
Earlums—Passionate Craftsmanship, Integrity, Service
We weren't planning on starting a full-time business, but Earlums has grown and our creations have evolved—What a joy to be able to do what we are passionate about!
Every craftsman should work with integrity, without creative limits, and create pieces that are a reflection of their soul. Creating pieces by hand is a joyful, passionate experience. At Earlums, we want our pieces to reflect and communicate that joy and passion.
Craftsmanship, to us, is a form of sincerity. At Earlums we are "hands-on" with every step of the process, from purchasing quality materials, to creating, designing and fabricating each individual item by hand, to advertising, customer service, packaging and shipping. Sometimes our pieces might look rustic, maybe a little uneven, and noticeably handmade. The final result, however, is quality craftsmanship and a piece that is as unique as you are.
Handmade jewelry shouldn't be perfect and flawless like it was mass-produced. It is normal to notice some "imperfection"—it's handmade! Every time you see handmade jewelry, however, you can't help thinking about the hands that made them and the joy and passion involved in the process.
At Earlums, it is our sincere hope that you will enjoy wearing our jewelry as much as we enjoy creating it.
We hope you find what you are looking for here—if not, let us know and we can custom design based on your desires.


Many thanks to the special ones who helped Earlums' dream come true
Michiko
Robert
Dalia
Curt