Clip on earrings 4 sensitive ears
Ear cuffs, Ear Wraps, Ear Jewelry made with passion and uniqueness.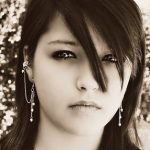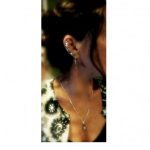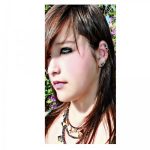 Ear cuffs, Ear Wraps, Ear Jewelry made with passion and uniqueness.
SHOP NOW
Here at Earlums we make beautiful, hypoallergenic jewelry for sensitive ears. Pierced , non pierced,  clip-on earrings, ear cuffs,ear wraps, helix cuffs, necklaces and more…, all for sensitive skin. If requested we can customize your choices to fit your style.
Our clip on earrings 4 sensitive ears are made of different mixtures of different metals. Some people are allergic to the metal content, and most commonly to nickel. If earrings make your earlobes itch or your necklace leaves a rash around your neck, you may have a nickel allergy. It's one of the most common skin allergies, in part because nickel is used in everything from jewelry to cell phones, coins, zippers, and eyeglass frames.  READ HERE.
Some people who do not have metal allergies find it necessary to purchase hypoallergenic earrings for sensitive ears, for comfort.
Piercings are more susceptible to allergic reaction because the skin is penetrated and touched directly by the ear wire or post earring.
Our Earlums cuffs and wraps are made with nickel, lead free wire. Since they do not pierce or penetrate the ear, there is even less concern about allergic reactions.
Clip on earrings 4 sensitive ears, or a cool looking ear cuff is a good choice.
With no nickel in the metals used, ears can stay comfortable all day long. Most of our products are hypoallergenic.
TESTIMONIAL
"I have had my ears pierced since I was 12 years old and I suffered with swollen, red, infected earlobes for years, until my mom and I, stumbled upon Earlums ear jewelry.
They did a few custom orders for me and I can tell you that I'm hooked for life. "
Harriet W. New Jersey, 2012
© All designs, photographs, description and content are the exclusive property of Earlums.com and are under Copyright Protection© 2009-2016
© All designs, photographs, description and content are the exclusive property of Earlums.com and are under Copyright Protection© 2009-2014 – See more at: https://earlums.com/shop/aaron-dark-compression-earrings/#sthash.vIruMWPy.dpuf