Earlums.com Shop unique Ear Cuffs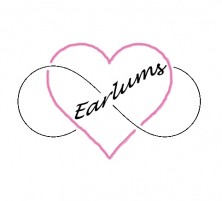 One of a kind, original, Unique Ear Cuffs, Ear Wraps, Earlums.
No piercings needed! Form fitted ear jewelry. They are made to stay put and hug the ear in a way that will give the illusion of multiple piercings.
Simple earrings, multiple piercings earrings, helix ear cuffs,compression earrings, ear wraps. Pierceless ear jewelry.
Made with gold, silver, pearls, crystals, beads, necklaces, gift sets and more… Purchase with confidence! Amazing, unique and original handmade jewelry.
All Earlums are made in USA with American and Imported findings.  Accessorize yourself with our unique Ear Jewelry!
Many of our Earlums products can be found on Amazon.com