Earrings | Earlums.com
One of a kind, original, unique ear jewelry.
An earring is a piece of jewellery attached to the ear via a piercing in the earlobe or another external part of the ear (except in the case of clip earrings, which clip onto the lobe). Earrings are worn by both sexes, although more common among women, and have been used by different civilizations in different times.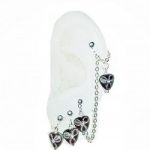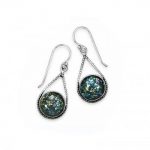 Multiple piercings, helix, compression earrings, hooks, leverbacks, studs, pierceless ear jewelry, gold, silver, pearls, crystals, beads, necklaces, gift sets , we make them all.
Purchase with confidence! Amazing, unique and original handmade jewelry. Many choices: chained to one ear cuff, sets made for people with multiple piercings,made for people with no piercings, or ear keloids problems.
We can customize the earrings to match your ear cuff wrap. Contact us for custom orders. We're happy to help.
Our products  will make a special gift for you, or that special person in your life. Check out our shop category.  Exquisite look at a reasonable price.
We ship within 24 hours M-F, Worldwide!